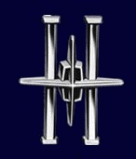 Your "Trial Sponsoring Membership" has expired. We hope you have enjoyed the use of forums available exclusively to our Sponsors. A dollar a month keeps our web site alive. Without our Sponsors the site would disappear. Please join our "Sponsoring Members".
Here's what you're missing;
Technical Forum
: Over 9000 posts with repair, maintenace and historical information that is vital for you to know a Mark II.



Restoration Forum

: You can't correctly restore a Mark II without the
information contained in nearly 2000 posts by people who know how to do it
.


Mark II Parts Wanted and For Sale

: The place to sell or find Mark II parts.



Documents Library: Hundreds of articles, technical writings,
pictures, data sheets, service manuals, bulletins all Mark II specific.



Member's Garage

: Your own forum to show off your cars.



Mark II Data Base

: Spreadsheets with the all vitals on all Mark IIs. Information you won't find anywhere else.


For $1 a month Sponsoring Members can view and post into the forums that have the information, tips, and advice that you need to know about the Continental Mark II automobile.