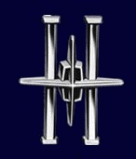 Your "Registered Membership" doesn't include viewing forums available exclusively to our Sponsors. A dollar a month donation opens all the exclusive forums for your use and that dollar keeps our web site alive. Without our Sponsors the site would disappear. Please join our "Sponsoring Members".
Here's what you're missing;
Technical Forum
: Over 10,000 posts with repair, maintenace and historical information that is vital for you to know a Mark II. Need to fix something? Here's the place to show you how.



Restoration Forum

: You can't correctly restore a Mark II without the
information contained in nearly 2000 posts by people who know how to do it
.


Mark II Cars, Parts Wanted and For Sale

: The place to sell or find Mark II cars and parts. Includes a direct link to Hemmings with all current Mark IIs available.



Documents Library: Hundreds of articles, technical writings,
pictures, data sheets, service manuals, bulletins all Mark II specific.



Member's Garage

: Your own forum to show off your cars.



Mark II Data Base

: Spreadsheets with the vitals on all Mark IIs. Information you won't find anywhere else.


For $1 a month Sponsoring Members can view and post into the forums that have the information, tips, and advice that you need to know about the Continental Mark II automobile.